Portsmouth Historical Society to Host Annual Harvest Social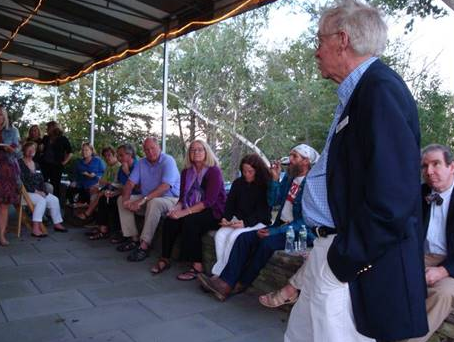 The Portsmouth Historical Society will host their annual Harvest Social at Greenvale Vineyards from 5:30 -7:30 on Thursday, 20 September. Town Historian and Society President, Jim Garman, Greenvale owners Bill and Nancy Wilson, and members of the Portsmouth Historical Society Board of Directors will be on hand to talk about the past year's programs and to hear from members what they would like to see in the Society's programs for the coming year.
This annual event provides an opportunity for members to socialize with Society board members and to talk about Portsmouth History in an informal setting, while sampling Greenvale Vineyard's excellent array of fine wines and light hors d'oeuvres.
This evening of socializing is free and open to all Society members. Donations will be gratefully accepted at the door.