The Museum opened for the season on Sunday, May 28th and will be open from 2-4 pm on the 2nd and 4th Sundays of each month through October 8th.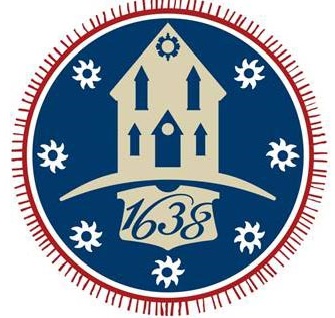 The Portsmouth Historical Society is located in the former Christian Union Church at the corner of East Main Road and Union Street in Portsmouth, Rhode Island.
The Society was incorporated on June 10, 1938 in response to the enthusiasm created by Rhode Island's 300th anniversary celebrations in 1936 at the dedication ceremony of Founders Brook in Portsmouth.
The Society is a volunteer nonprofit 501(c)3 organization managed and operated by an all-volunteer Board of Directors. Board members are elected by incumbent directors to a three-year term. Board members are allowed to serve consecutive terms.
In addition to the Christian Union Church, the Society maintains the Southermost Schoolhouse built in 1725 and the Old Town Hall of Portsmouth, built in 1846. All three buildings are located on the grounds of the Portsmouth Historical Society at the corner of East Main and Union. The Society is open seasonally and by appointment.
The Portsmouth Historical Society was Established in 1938
Mission

The Portsmouth Historical Society is dedicated to the preservation, interpretation and active promotion of Portsmouth, Rhode Island's history.
Vision

Our community spirit is enriched by the preservation and promotion of Portsmouth's historic buildings, documents, artifacts and personal stories and by educating our residents of all generations.
We strive to protect and promote Portsmouth's cultural heritage by maintaining a secure and sustainable facility, where we can store and display our collection of historic artifacts and documents, host programs and provide research assistance to the public to stimulate the study of our town's history for future generations.
The Portsmouth Historical Society is the organizational steward for the active preservation and sharing of community history in Portsmouth, Rhode Island. Through our own efforts and partnerships with others, the stories of our community's past are valued and shared. We strongly believe that the uniqueness of Portsmouth today is defined by our past.