PORTSMOUTH WELCOMES BARTON'S RAIDERS AT WEAVER COVE ON JULY 9.
East Bay Sea Kayakers to Trace Barton's 1777 Route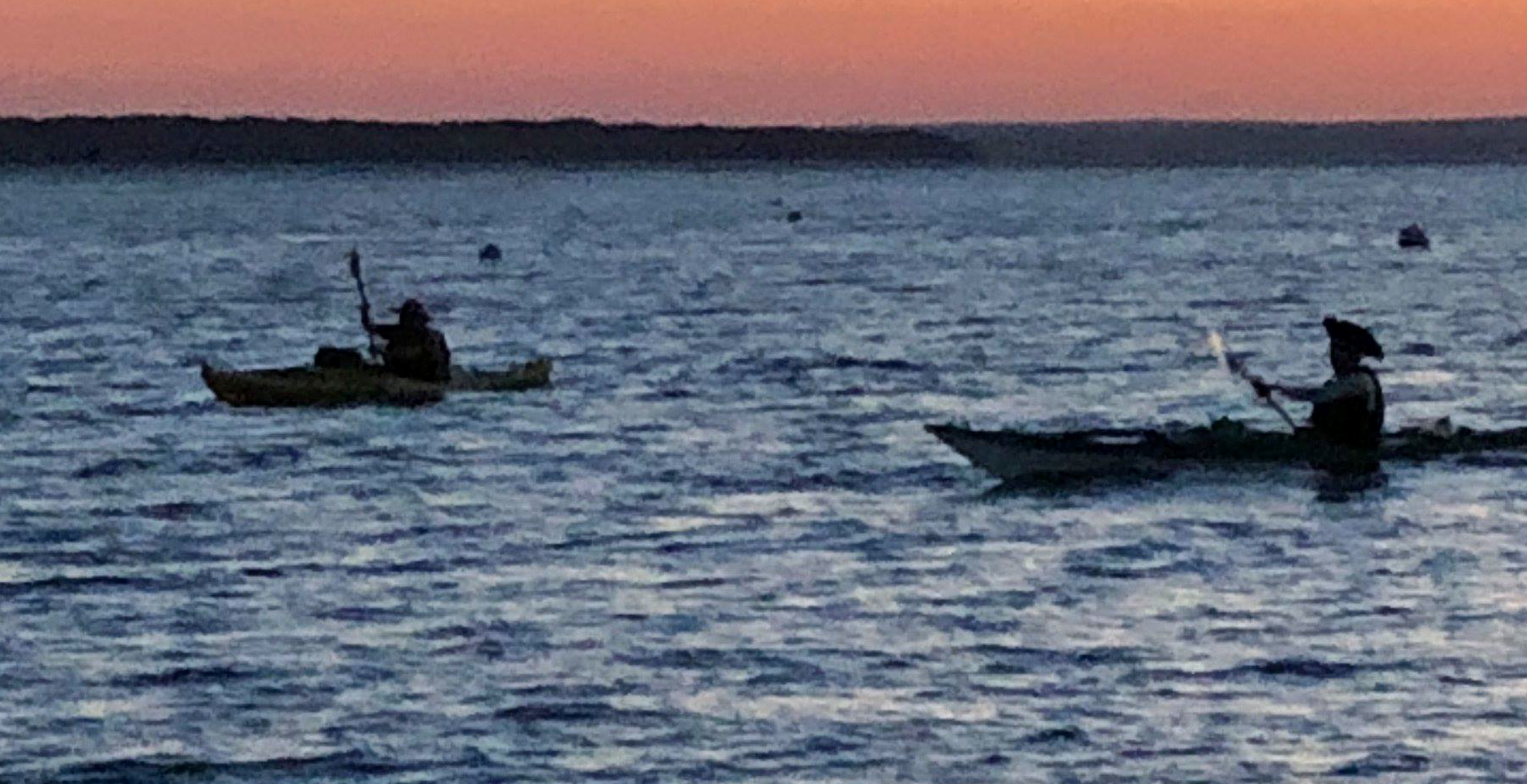 On Monday, 9 July, an experienced group of East Bay Sea Kayakers Commemorated Col William Barton's daring nighttime raid to capture General Richard Prescott, Commander of British occupying forces on Aquidneck Island, in 1777. This group endeavored to trace the sea route of Barton's men from Warwick Neck to Aquidneck Island, landing at Weaver Cove about 7:30 PM in Portsmouth for a brief stop to celebrate Barton's operation with members of the Portsmouth Historical Society before heading back.
Raid Came at a Pivotal Time During the Revolution
This successful raid came at a pivotal time in the American Revolution when American forces sorely needed a victory. William Barton, then a Lt Colonel in the RI Militia stationed in Tiverton, planned a daring nighttime raid by sea, using 45 volunteers from his unit. They departed from Warwick Neck at dusk in five whaleboats and went down the western side of Prudence to avoid the British warships stationed on either end of the island as well as the British and Hessian ground forces that were occupying Aquidneck Island. Landing about midnight, they marched up the slope to the Overing House on West Main Road (now "Prescott Farm") where the General was sleeping and captured General Prescott and his Aide-de-camp, Lt Barrington, bringing them back to their boats and returning to Warwick Neck, all the while remaining undetected by surrounding British Naval and land forces. This daring raid shocked the British and provided a much needed victory for the Patriot cause. Barton's raiders included participation of Americans from all creeds and backgrounds, including both former slaves and Native Americans.  Despite these successful heroics, few Americans (even among military professionals and strategists) and few Rhode Islanders recall this highly significant chapter of local history today. 
Details of the Re-enactment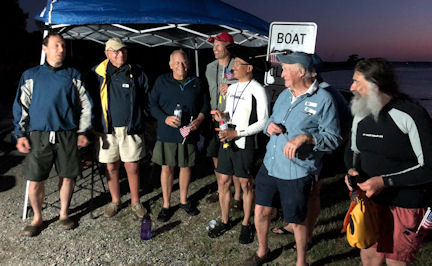 Five experienced sea kayakers replicated the journey by paddling almost 20 miles across the Bay (west to east and back west again) in order to retrace the actual route of the raiders in July 1777.   To add to the challenge and fidelity of the commemorative paddle, a significant portion of the journey took place in the challenging nautical conditions of evening darkness.  Recently, there have been a few commemorative events regarding the raid (e.g. at local libraries), but there has been no attempt to retrace the amazing route of Colonel Barton and his men.  While the paddle itself was the main substance of the event, there were some brief ceremonies and speeches at both the west and particularly the east points of the crossing.