In August 1778, the Revolutionary War Battle of Rhode Island was fought at Butts Hill Fort.  Butts Hill Fort is the largest remaining Revolutionary War fortification in southeastern New England. After the Revolutionary War, most earthen forts were destroyed by farming, but the Fort Butts area was much too rocky to be farmed.  By 1934, the Butts Hill Fort was overgrown and the State of Rhode Island took over the property. In 1968, the State transferred the property to the Town of Portsmouth for one dollar.
The Portsmouth Historical Society had and event on August 28, 2020 to gain public awareness of the historical significance of the site and start a movement to develop the fort area into a public park to properly commemorate the 250th anniversary of the battle in 2028.
Over 60 people attended the "rain-sprinkled" event where Jim Garman. Town Historian and Society Past President provided an historical overview of the fort.
Click Here for more Ft. Butts Project Information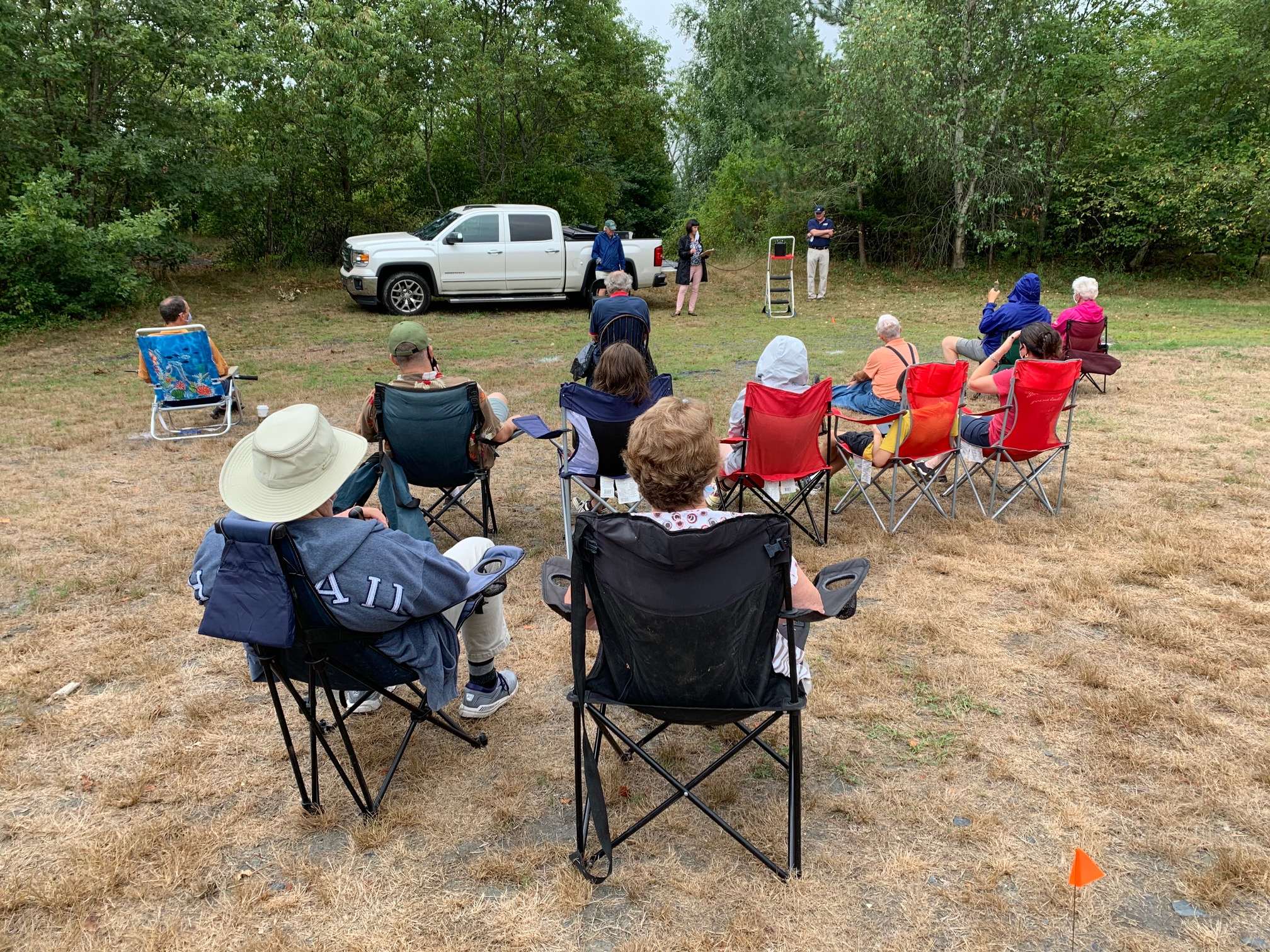 .